Loading Featured Listings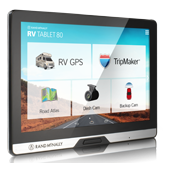 Hit the Road Sweepstakes!
Enter for your chance to win the recently debuted Rand McNally Tablet 80, valued at nearly $500! The RV Tablet 80 includes advanced navigation, trip planning, dash cam & more. Sign up by January 31st, 2016, and you could be one of two lucky winners.
Register to win here!